Day 1 :
Session Introduction
Biofeedback Resources International, USA
Time : 14:00-16:00

Biography:
Harry L Campbellhave worked in the biofeedback field since 1984. His experience is in providing biofeedback equipment for measuring EMG - muscle tension, skin temperature, respiration, heart rate - HRV, EEG - Neurofeedback - brain wave activity, and blood pressure for stress management, rehabilitation, physical therapy, performance enhancement, educational, and substance abuse applications. He also has experience in training health care professionals in the use of biofeedback equipment as well as working with patients and clients. He is currently seeing clients in the Bronx, New York.
Abstract:
Biofeedback is a tool to help people see things that are normally not obvious to them. Biofeedback uses computerized technology to help you learn to control or manage your stress responses. Sensitive instruments are used to measure physical processes with the purpose of "feeding back" the information to an individual in order to control these processes. Clinical Applications: Anxiety, post-traumatic stress disorder, panic attack all are related to an over active autonomic nervous system. What is going on in the mind is affecting the body. The overactive nervous system also affects the mind. It can become a cycle that feeds upon itself. Part of what biofeedback does is gives you a way to quantify what the nervous system is doing and how what you teach your clients changes the state of the nervous system. It is much easier for a person to learn to change the state of their nervous system when they have sensitive information on how it is reacting or responding. With these stress disorders we commonly use skin temperature, skin conductance (sweat), heart rate/heart rate variability, and respiration biofeedback. Chronic pain including headaches, neck pain, and back pain are often related to excess, chronic muscular contraction. This is why muscle relaxant medications are often prescribed for pain. Clients suffering from chronic pain are often unaware that they are contracting muscles as much as they are. EMG biofeedback can be used to quickly show a person an exact measurement of their level of muscle contraction. They can then learn to release the tension through this feedback combined with techniques such as progressive muscle relaxation. Some stress disorders are conditions that involve interrupted patterns in brain activity. EEG Biofeedback or Neurofeedback detects and gives feedback on the amplitude of the various electrical frequencies including Delta, Theta, Alpha, and Beta as well as other measures like coherence. This can help the brain to regulate and return to a more normal pattern usually improving symptoms.
Break:
Coffee Break: 16:00-16:20 @ Foyer
Stress Management and Therapy
Chair
Esther Louise Sabban
New York Medical College, USA
Session Introduction
Albaha University, Saudi Arabia
Time : 16:20-16:50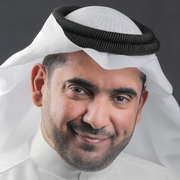 Biography:
He is working in the Faculty of Medicine, Al-Baha University as Assistant Professor of Behavioural Sciences & Consultant of Clinical Psychology. He is interested in clinical and health psychology for adolescents and adults. He received Master of Science (MSc) in Abnormal and Clinical Psychology from Wales University (UK) & He obtained a Ph.D. in clinical health psychology from the University of Plymouth (UK). He had served as a Psychologist to Alamal Complex for Mental Health inpatient treatment teams, providing a broad range of behavioral health services to adult inpatients. Those services had included treatments for depression, phobias, panic disorder, post-traumatic stress disorder, obsessive compulsive disorder, Anxiety disorder, Schizophrenia, Bipolar disorder and addiction for four years (Psychiatry wards and addiction wards. He utilizes a variety of psychology intervention to treat patients including cognitive behavioral therapy and positive psychotherapy) with adults. He has experience of working in a variety of adult mental health services, from primary to tertiary care (e.g. Traumatic Brain Injuries TBI, Spinal Cord Injury SCI and Stroke CVA). As a clinician, He had a particular interest in Neuropsychological assessment and cognitive behavior therapy for depression and anxiety disorders. I joined the department of psychology as a Graduate Teaching Assistant (Health Psychology) at the University of Plymouth in southern England for two years. He is a chartered Psychologist from the British Psychological Society (BPS). He had an experience in teaching in evidence-based methods of assessing psychological disorders and training in clinical and health psychology.
Abstract:
How perceived stress appears to be very important role entity in all students. The students of medicine experience very high stress during their undergraduate study. Hence the objective of this study was to evaluate general health condition and the perceived stress and also to examine the correlation between general health condition and perceived stress. This study included 185 male students from the second to the sixth year of the MBBS. In this study general health was assessed by using SF-36 health survey, student Perceived Stress was measured by Perceived Stress Scale. Statistical analysis indicated the general health condition of students was significantly correlated with how the students perceived the stress in particular with the following subscales of the SF-36 health survey: - Role Physical RP - General Health Perceptions GH - Vitality VT - Role Emotional RE - Mental Health MH
Raichur Institute of Medical Sciences, India
Time : 16:50-17:20

Biography:
Dr B Ramesh Babu has completed M.B.B.S from Mysore University and Post Graduate in Psychiatry from Jawaharlal Institute Of post graduate medical education and research(JIPMER), Pondicherry.which is a premier institute and a institute of national importance in government of India. Subsequently he worked in Humber Mental Health NHS Trust, Leeds Foundation NHS trust ,SEPT NHS Trust ,UK in various capacity.Currently working as Associate Professor of Psychiatry in Raichur Institute of Medical Sciences.I am also Heading the Department of Psychiatry and also providing Forensic Psychiatry services to the Excise and Prison inmates.My area of interest is in organic and rehabilitation Psychiatry.I am currently heading a rehabilitation project called 'Manasa Kendra' from Disability and Senior Citizen welfare Department. He had published and presented on more than 10 scientifically relevant topics in various Journals and also in television and Radio program. I am the serving member of Karnataka state Mental Health authority and a serving member of academic council of the Institute.
Abstract:
Addressing the Mental health issues in human immune virus [HIV] infected patients is important due to prolonged survival rates following antiretro viral therapy (ART). In particular, studying the co morbid depression is assuming importance as growing bodies of evidence have suggested that chronic depression and stressful life events correlate with the viral loads, and CD4 counts in these patients; thus depression has a direct and an indirect influence on the treatment outcomes. Literature on this issue remains scant in the developing countries hence, we conducted a cross sectional study with an objective assessing the prevalence of depression in the patients with HIV infection. Becks Depression inventory (BDI) was administered to the HIV patients visiting ART Centre at Raichur institute of Medical Sciences, Raichur. Depression was classified based on the ratings. Depression in HIV may be due to several mechanisms. Brain structural neuro imaging studies in HIV patients have shown decreased volumes particularly the white matter in the frontal and the temporal lobes .Studies have also suggested that, ART results in premature cortical atrophy. Direct toxic effect of HIV virus on the nervous system and the immune system mediated damage of the neurons particularly by the monocyte activation may be other possible mechanism. In addition cytokines particularly IL6 is associated with the increased depression and stress in the HIV infected individual. Therefore it is important to address depression in HIV infected individuals as, depression is found to be one of the predictors of adherence to ART. Also future treatment guidelines should incorporate strategies to detect and treat depression in HIV patients as, depression has a prominent influence on the course of the illness. Future studies may be required to evaluate the3 benefits of prescribing anti-depressants to these patients.
University of Athens, Greece
Time : 17:20-17:50

Biography:
Christina Darviri is a Professor of Prevention and Health Promotion and since 2008, the Scientific Coordinator of the MSc entitle "The Science of Stress and Health Promotion" at the Medical School of the Kapodistrian University of Athens, Greece. She lectures on stress related nosology, lifestyle and stress, efficient stress management and the connection between stress and health promotion overall. She has been the principal investigator of many research projects focusing mainly on healthy longevity and how life style impacts stress.
Abstract:
Lifestyle interventions for blood pressure (BP) treatment are characterized by a low adherence rate. Self-management is integral for BP treatment and involves the acquisition of new skills. Stress management and lifestyle change programs seem to have an additional effect in the development of self-management and BP control. This was a quasi-experimental design with a waitlist control group and was funded from EPANAD 2007-2013. The study comprised an 8-week stress management and lifestyle change program, including weekly sessions (stress management, dietary counseling and physical exercise). In the 8th week, qualitative data were recorded. All semi-structured interviews were transcribed, and coding derived from repeated themes. Post-intervention, 53.8% of the participants reported walking more than 8.000, steps/day (17.3% reported walking over 10.000, steps/day). According to the WHO, a mean of 10.000, steps/day is required for a healthy lifestyle. Regarding dietary habits, there was a significant increase in water and vegetable/fruit consumption (80.9% and 76.4%, respectively) and a significant reduction in sodium intake (80.9%). Approximately, 60.9% of the participants experienced significant improvement sleep quality. Relaxation breathing and progressive muscular relaxation were implemented by 80.1% of the sample. Approximately 43.6% of the participants mentioned positive thinking and anger management, and 35.3% reported better mood regulation and a sense of relaxation. Of the 19.5% of the participants who reported BP regulation/reduction, 10.8% devoted more time to themselves, and 9% managed to set goals. This non-pharmaceutical stress management and lifestyle change program resulted in significant benefits of the regulation of BP as well as for lifestyle change.