Yoga and Holistic Health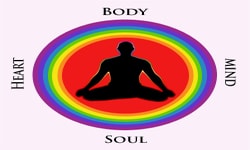 Submit Abstract
Register Now
Yoga is initiated in early India, which is a collection of physical, mental, and mystical practices or disciplines. There is a wide diversity of yoga schools, practices, and objectives in Hinduism, Buddhism, and Jainism. Amongst the most renowned types of yoga are Hatha yoga and Raja yoga. Yoga benefits one to learn to control the reaction of stress. Practise asana and pranayama daily as they attach the body with the moods of the mind. Holistic Health is really an approach to life. Rather than concentrating on illness or certain parts of the body, this ancient method reflects the entire individual and how he or she relates with his or her environment. It accentuates the assembly of mind, body, and spirit. The goal is to accomplish maximum well-being.
Related Conference of
Yoga and Holistic Health
Conferences By Continents
USA & Americas
Asia-Pacific & Middle East
Europe & UK
Medical & Clinical Conferences
View Proceedings of Previous Conferences
Mail us at
Drop us an email for Program enquiry.

Sponsors / Exhibiting / Advertising.

General Queries.
Contact us at

Be a member and support us
Authorization Policy
By registering for the conference you grant permission to Conference Series LLC Ltd to photograph, film or record and use your name, likeness, image, voice and comments and to publish, reproduce, exhibit, distribute, broadcast, edit and/or digitize the resulting images and materials in publications, advertising materials, or in any other form worldwide without compensation. Taking of photographs and/or videotaping during any session is prohibited. Contact us for any queries.